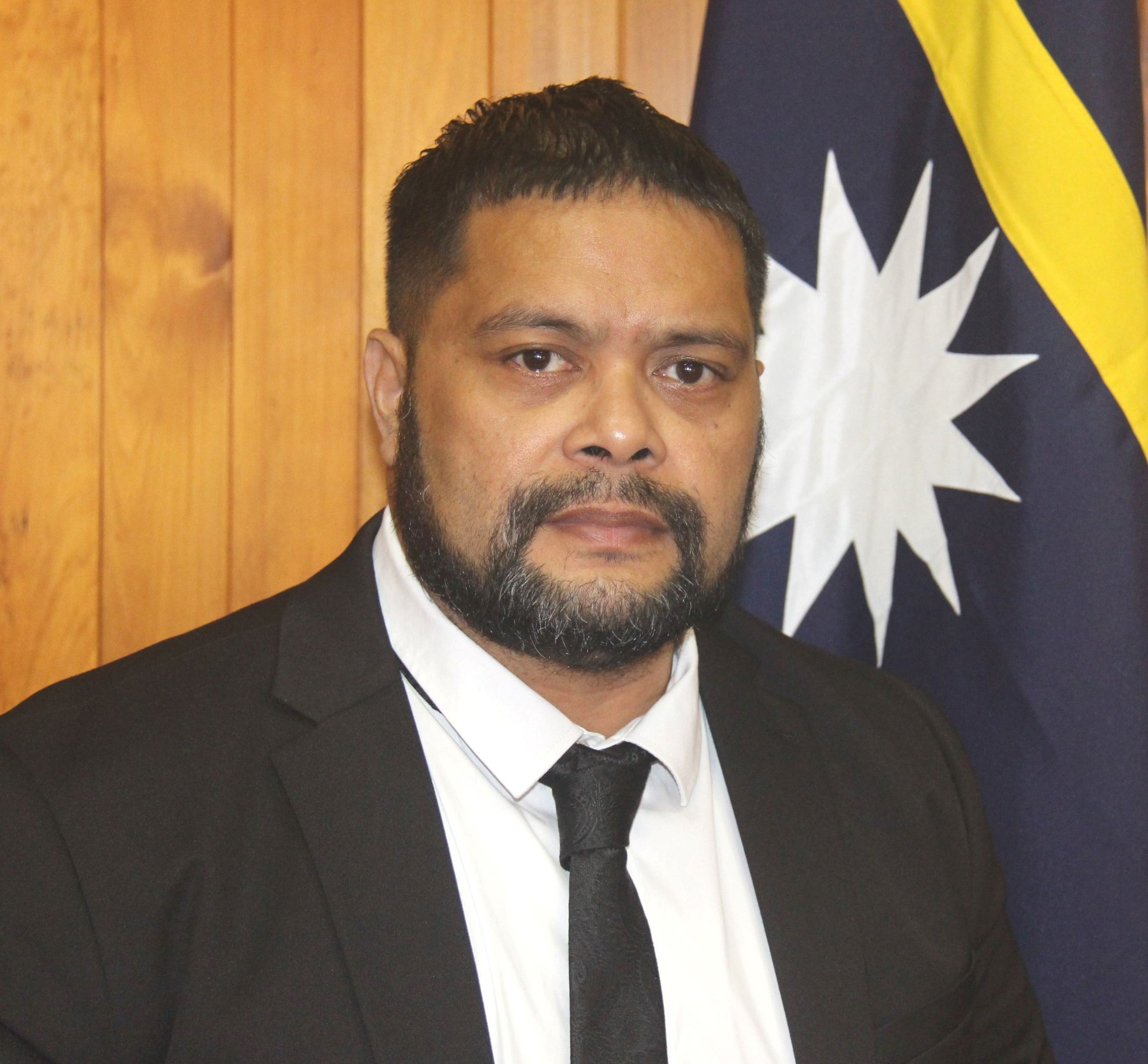 H.E. Russ Joseph Kun
President
Republic of Nauru
Hon. Russ Joseph Kun is a Nauruan politician, who became the President of Nauru, after being elected in the Presidential election on 28th September 2022
During the first parliament sitting that followed the 2022 general election, Hon. Kun was the sole nominee, unopposed for President of Nauru. This is a remarkable achievement and Hon.Kun was sworn in as President of Nauru along with his Cabinet Ministers on 29 September 2022. His portfolios include Public Service, Foreign Affairs & Trade, Nauru Police Force, National Emergency Services, Internal Affairs, Women & Social Development Affairs, People Living with Disabilities, Nauru Air Corporation, Port Authority, Nauru Shipping Line and Nauru Tourism Corporation.
HE. Hon.Kun has served as a Member of Parliament for Ubenide since 2013.
HE. Hon. Kun was first elected to the Parliament of Nauru in 2013, as one of the four members from the Ubenide Constituency. He was re-elected in 2016, 2019, and 2022. In 2019, Hon. Kun was Deputy Minister for Finance, Nauru Ports, Tourism, and National Heritage and Museum. In 2016, Hon. Kun was Assistant Minister for Finance & Commerce, Industry, and Environment.
Hon. Kun served as Chair of the Parliamentary Standing Committee on the Leadership Code during the year 2015-2016. He led efforts to develop a code of ethics for the Parliament of Nauru. Hon.Kun is a member of the Global Organization of Parliamentarians Against Corruption (GOPAC).
Prior to entering Parliament, Hon. Kun was the Permanent Secretary of the Department of Commerce, Industry, and Environment from 2006 to 2013 and was responsible for overseeing the Agriculture, Business Development, and Environment Divisions. He also held the position of Director of Commerce and Trade from 2002 to 2006, overseeing Trade Policies and being responsible for business development at the grassroots level.